Message History Tab – PRO
---
The "Message History" tab
---
History
History tab: message history of all SMS/MMS/Voice messages that you have send and received.
Each messages Sent/Received shows information on the top like Recipient/Receiver Name, Sender Name, Message Type (SMS/MMS/Voice) and Message Status (if it is sent, in queue, or have errors).
You can also search specific keyword or make advance filter to make your search easier by using the

and

features.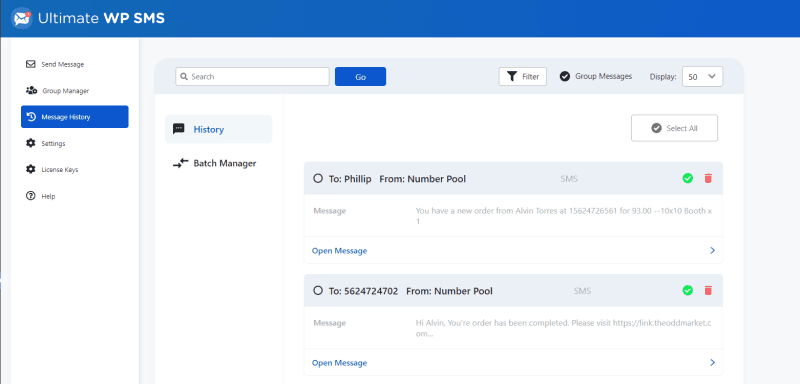 History tab
View each messages by clicking the "Open Message". A sidebar will show the message thread. You can also do a quick reply to that message by typing on the message box inside the sidebar below.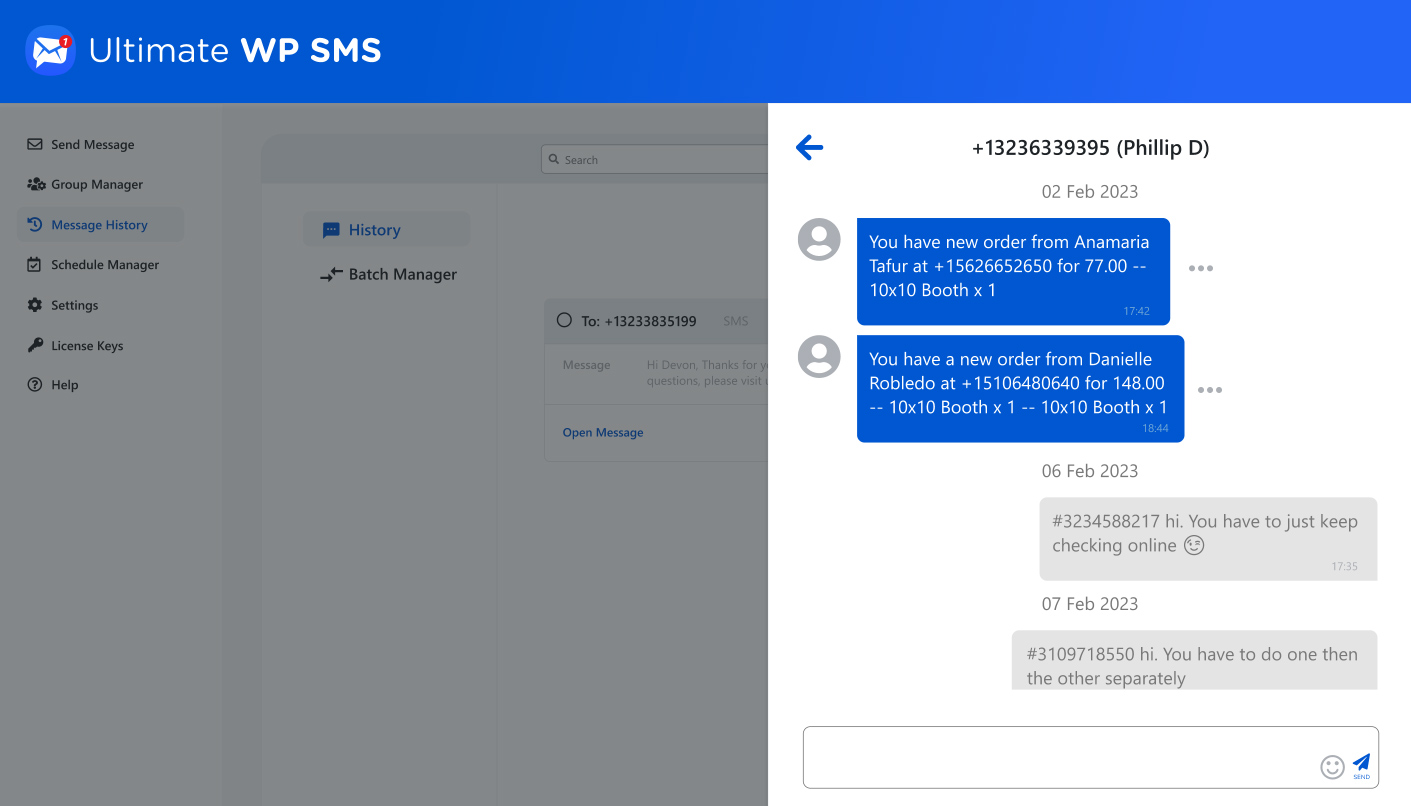 Message History Side Bar
You can also choose whether to keep all of your message history or retain it for 7 days, 30 days, 90 days or 180 days. History older than the selected duration will be deleted.
SMS messages and Voice call messages sent are shown in grey on the right.
SMS messages received are shown in blue on the left.
You can use this screen to send SMS messages directly to the selected number.
This screen will check every 20 seconds, whether a new message has been send from the selected number.
---
Batch Manager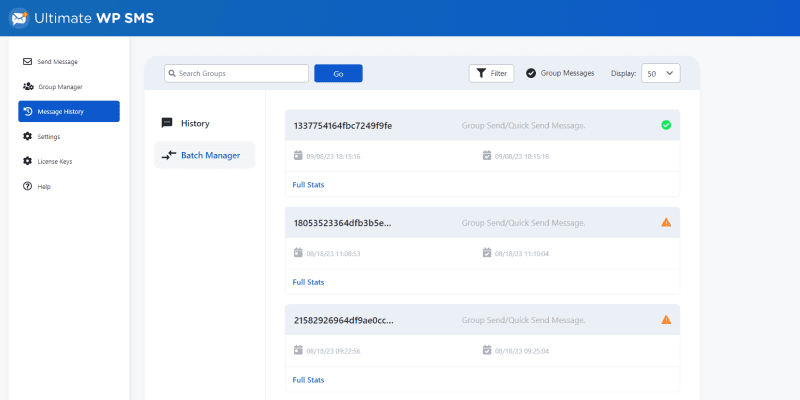 Batch Manager Tab
Batch manager tab: detailed log of messages sent, pending, error, etc.
Click "Full Stats" button to show the detailed information regarding the Message Type, Total Successfully Sent Messages, Pending Messages to send, and Errors, it will also shows the time and date the message starts and end queuing.